I love valentines.
My grandmother collected valentines and so one year I made her one. Then I made my new husband one. The glue has aged, but it still works.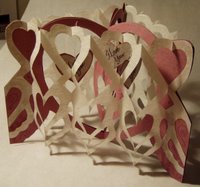 I made him another one a few years later when I worked at a frame shop with a computerized matcutter.
This year I made him another one. Here it is. The box is a spring hinged pen box that I covered in nice paper. I hope he likes it.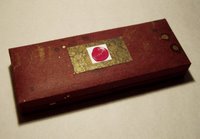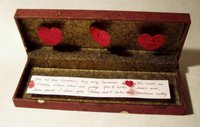 I love you Sweetheart!